COULD-A WOULD-A SHOULD-A
You should clean your room. You should keep your nose clean. You should write a thank you note. You shouldn't like chardonnay. You shouldn't get shit-faced at a work event and lick your boss's face while having your photo taken.
There are a lot of should-a, shouldn't-a in this world. And really, whatever.
If we have to do the Should-a's, let's keep it real and focus on the Should-a's that bring more sexy, sugar, magic to life.
1. The currency of Karma should be housing size and location.
2. It shouldn't feel so good to shove your face in the deluxurious, warm, clean smelling goodness of linen fresh out of the dryer. (Dryers are our environmental frenemies!)
3. You shouldn't need a cute face from your child to remind you that parenthood is a special privilege.
4. More country leaders should use words like 'shitstorm' and 'jackass'.
5. Kanye should have just said "Nobody puts Beyonce in a corner."
6. Nobody should put Baby in a corner (unless it's an actual baby in the naughty corner).
7. Parents should get a say in how much childcare workers and teachers are paid. The best should get more than investment bankers.
8. Anyone that owns a Snuggie should feel vindicated that Snuggie-Haters (like moi') have to live in the knowledge that Snuggie had its own runway show during New York Fashion Week.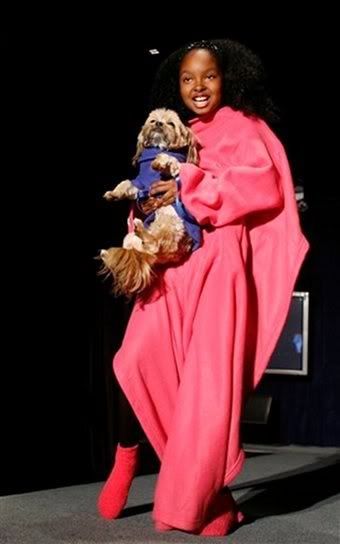 9. There should be a seven second delay on sneezes (so you can swallow your mouthful of cereal first).
10. Parents who take their children to other kids' parties should get a Parents Party Bag when they arrive (containing alcohol and a chauffeur for the trip home).
11. If that old dude in the deli wants to have that walking stick ripped from his frail little hands, he should wrongly accuse the woman struggling with two difficult pre-schoolers of skipping ahead of him in the cue. (I double dare ya, mofo!)
12. Lily Allen should continue to be clever, continue to be funny.
13. The Sydney Morning Herald should look at The Sun, look in the The Mirror as that's exactly where it's headed.
14. If you drive you should be able to reverse park.
15. If you clean your filthiest areas of your home (examples: bathroom and bin), the rest of the abode should magically clean itself.
16. If you have lived and frankly discussed laundry practices with someone for over 11 years, on the odd occasion they actually do the washing they should NOT continue to chuck your nice underwire bras in with all other clothes on a normal, rip-roaring, rough and tumble wash setting (sans delicates bag).
17. If you drag someone to music concerts and festivals for years on end, you should at least consider going with them to the V8 Supercars at least once (and then probably dismiss it but at least you gave the idea a chance).
18. Your monthly internet download bill should not cost more than your TV.
19. Forget the boardroom; business meetings should take place at the beauticians over a collective mani-pedi.
20. You should have a merry fucking Christmas!
If you like this, you might like: 20 Ideals for a Perfect World