Some Butt Ugly Guys Turned My Head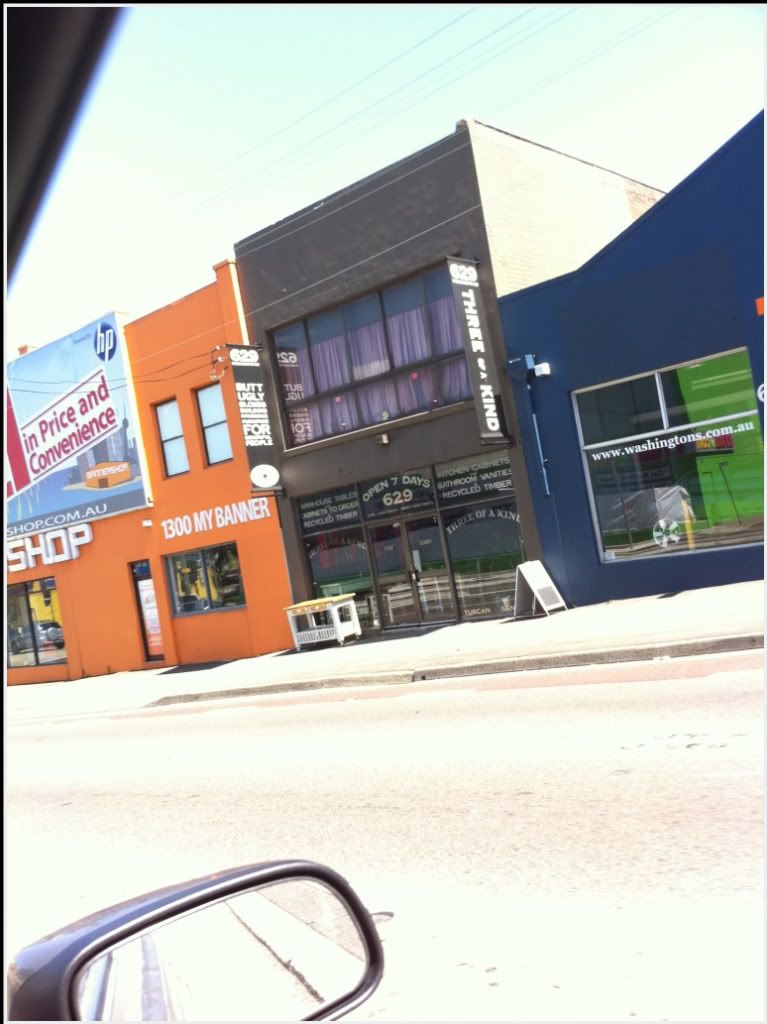 Anything that makes me audibly chortle (LOL is getting majorly tired – am I right?) while I am stuck in traffic on Sydney's Parramatta Road has got my interest.
Furniture store,
Three of a Kind
did just that this week. If it's too difficult to make out the slogan on the above pics of their shop front signage, allow me:
BUTT
UGLY
BLOKES
BUILDING
HANDSOME
FURNITURE
FOR
BEAUTIFUL
PEOPLE
Ha! Sense of humour. Likeable. Proud of their product. Mindful of their customers. Brilliant! The only thing that would have reeled me in even further would be if they added, "
Alexander Skarsgard
greets all customers on arrival" but hey, they may have been limited by signage space.
Shame they don't have a website.
Still, because they made an afternoon journey along Parramatta car park less stabby, I did a bit of research and for those interested, there are some images that feature the flavour of their talent
here
.