Letter to my daughter
There are so many life lessons I have endured and that have left unforgettable impressions on me; some are faded scars, others are wonderfully elaborate tattoos. Probably one of the most difficult life lessons for me is yet to come; allowing you - and your brother - the space to experience life your own way at your own pace curtesy of your own mistakes and triumphs.
But, a good parent offers guidance and it would be remiss of me not to share some of the more helpful ideas that have occurred to me thus far.
CHAPTER ONE: FAIRY TALE PRINCESSES
You are about to turn two and not yet totally familiar with Belle, Jasmine, Cinderella, Snow White and Red Riding Hood (and you thought your name was a little removed from mainstream), but chances are you will. Eventually.
(I'm not going to lie; while by age two your brother was probably speed-reading the
encyclopaedia
and flying through flash cards, you are the second born so it's lucky you even get lunch). Anyway, as I say, I'm sure you'll get to hear about these characters eventually.
In fact, from what I've seen around town, it's almost a dead certainty you're going to get some sort of Single White Disney Princess obsession at some stage. I've kept you away from pink as much as possible but judging by all the other mothers I see down at K-Mart buying their strong-willed daughters princess
paraphernalia
through gritted teeth, I'm trying to stay realistic.
But, Sweetie, when you hear these stories, please remember that Happily-Ever-After-The-End is a crock. Yes, you can be happy (and we'll get to that lesson another day) but there are always many more chapters that follow that first kiss with your prince (or princess if that's what floats your boat).
Don't be fooled by Happily-Ever-After-The-End. It was the small bone thrown to parents who wanted to wrap up bedtime storytime before Project Runway or CSI started. If Hans
Christian
Anderson or Aesop or Walt Disney were to continue each fairy tale to a more realistic The End, we would be there all freakin night. And trust me, then there would be no winners.
So to my advice. When you hear "Happily-Ever-After-The-End", take it with a grain of salt. Please try to remember A Lot came after that first kiss - some of it great, some of it miserable and some of it mundane as all get out - and throughout it all you can be sure there were lessons those princesses may have learned the hard way: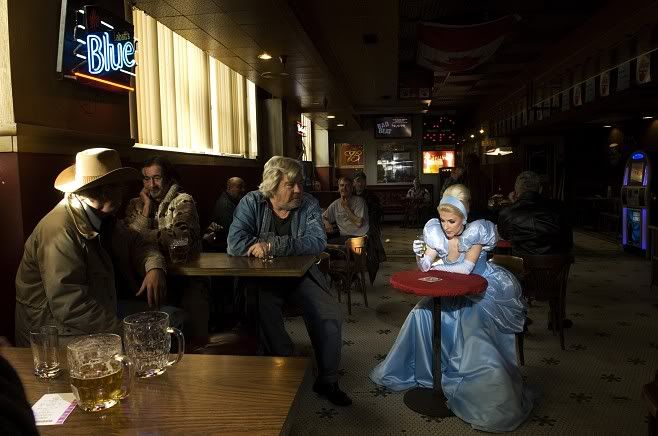 Lesson 1: Never drop your friends or family for a guy
If you're lucky, your prince will stay a prince (save for the odd meltdown while assembling furniture involving hair-tearing Allen key dramas). But mark my words, your prince will spend many a night and day away from you attending red ribbon openings of Westfield Shopping Centres and out on the town with his old navy mates. If you have made finding him, getting him and loving him the core of your universe forsaking all others, chances are when you are lonely for company your last minute SMS suggestions of a Girls Night will be met with a lonely silence. In those instances, the days you spent bitching with your sisters over who had to clean the bathroom won't seem so bad afterall. Nurture your other relationships.
Lesson Two: Everything in Moderation
Even if early on you can eat a barrel of chocolate bullets and never gain an unwanted kilo, whether you overdo food, drink, drugs, sex, under-eating, shopping or accessorizing; one day it will come back to bite you on your oversized, drunken, pastey, sore, dehydrated, boney, Sass & Bided, or pierced arse.
Also, if you like spending time with your grandparents, that's great but don't forget to set aside some time to spend with people who don't use phrases like 'before sunrise is the best part of the day' and who don't feel the need to watch four hours of news and current affairs programmes each night. Keep it balanced.
Lesson Three: sometimes you have to go to battle
(It turns out, even magic carpets need oil to run.) I pray with everything I am that the biggest wars you need to wage are against the ignorant fools that make fun of the 'different' girl in your class or the colleague who takes credit for your ideas at work. But, when faced with situations that threaten your future or your peace of mind, take big breaths and big thoughts and come out swinging. Listen to your gut-instinct and have confidence in it.
Lesson Four: Some forms of beauty can be beastly
One day you're the beauty; the next day you wake up, you're not in your 20s anymore and are supposed to choose between having a bootylicious behind or a hot face. Stay away from cosmetic surgery. It's a road to self hate. Give yourself permission to look older. Run your own race (even if it is leaving tracks across your face).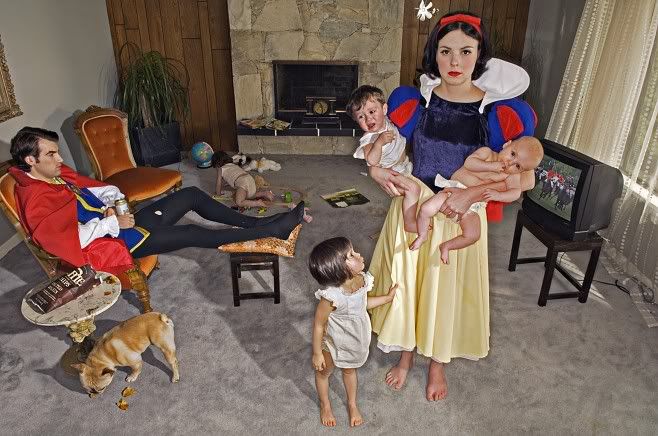 Lesson Five: Get plenty of sleep while you can
Trust me, she won't seem like such a wicked stepmonster and 100 years of sleep won't seem so bad when you can't have any or a moment to yourself.
Judging by your first two years, you have a good head on your shoulders and would rather do it yourself than wait for anyone - whether it be a prince or a parent - to rescue you. As much as I loathe to label anyone a princess, you already are my fairy tale daughter and this is shaping up to be a hell of great page-turner. Now come on - let's go slay some dragons!
If you liked this, you might also like: